Skip to Content
Knee Replacement and Orthopedic Knee Surgery
The knee plays a crucial role in most daily activities and athletic pursuits. Some knee injuries are minor, while others are serious and potentially life-altering. You can rely on our surgeons at Texas Institute of Orthopedic Surgery & Sports Medicine to accurately assess the situation and create a treatment plan that will get results.
Knee Arthritis/Pain/Fractures
Knee Instability & ACL/Ligament Injuries
Meniscus Tears & Injuries
Cartilage Injuries/Defects
Tendon Injuries & Bursitis
Knee Cap Disorders
Knee Alignment Disorders
Pediatric Knee Conditions
Surgeries We Commonly Perform
Our team of surgeons provides a range of surgical procedures that can help you with your knee condition. Whether you have an ACL injury or a chronic condition, there is a surgical procedure that can help. We are skilled at performing the following procedures:
Total Knee Replacement
Robotic Partial Knee Replacement/MAKO
Knee Arthroscopy
ACL/Ligament Reconstruction
Meniscus Surgery/Repair
Cartilage Restoration/MACI/OATS
Knee/Patella Realignment Procedures
Tendon Repair
Fracture Care

Knee Replacement Surgery
Total or partial knee replacement surgery might be the next step if your knee is severely damaged by arthritis or injury and nonsurgical treatments are no longer working for you. Knee replacement surgery is one of the most successful procedures in medicine. It relieves pain, corrects leg deformity, and helps you resume your daily routine.
The knee replacement procedure usually takes 1-2 hours. These are the four basics steps in a knee replacement:
Prepare the Bone – Damaged cartilage at the end of the femur and tibia are removed along with a small amount of underlying bone.
Position the Implants – The removed cartilage and bone is replaced with metal components that recreate the surface of the joint.
Resurface the Patella – The undersurface of the patella (kneecap) is cut and resurfaced. Depending on the case, the surgeon may choose not to resurface the patella.
Insert a Spacer – A medical-grade spacer will be inserted between the metal components to create a smooth gliding surface.
After your knee replacement, you will need to take it slow and avoid any risks that may cause you to fall. Our physiotherapist will provide at-home exercises that will assist you with your recovery. You will be able to stop using crutches or a walker within a few weeks. Most people resume normal activity within 3-6 weeks following surgery and resume driving 4-6 weeks after surgery.
ACL Surgery
A tear in your ACL ligament will cause your knee to give way during physical activity. We will assess the degree of injury to decide if ACL ligament reconstruction is right for you. With the help of arthroscopy, the torn ligament will be removed, and new tissue will be put in place.
Most people will be able to go home one to two day after surgery. You may require a knee brace and crutches for 1-6 weeks. Physical therapy will be required and can last up to 4-6 months. A full return to activities will take 4-6 months and a return to sports will take 9-12 months.
Potential Risks of Knee Surgery
Though complications can occur during knee procedures, most are minor and can be successfully treated. Potential complications include:
Reaction/allergy to anesthesia
Infection
Blood clots
Accumulation of blood in the knee
Ligament, artery, or nerve damage
Pain, weakness, or stiffness
Excess scar tissue
Bruising or swelling
Loss of range motion
Preparing for Knee Surgery
Our surgeons may ask you to schedule a complete physical examination to make sure you are healthy enough to continue with surgery. We may also ask for preoperative tests, which can include blood test or an electrocardiogram. Make sure you let our surgeons know if you take any drugs, supplements, or herbs. You will often be asked not to drink or eat anything 6-12 hours before surgery.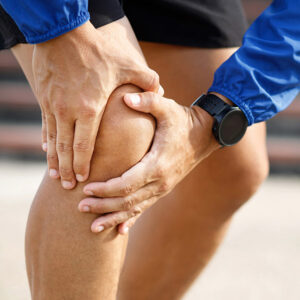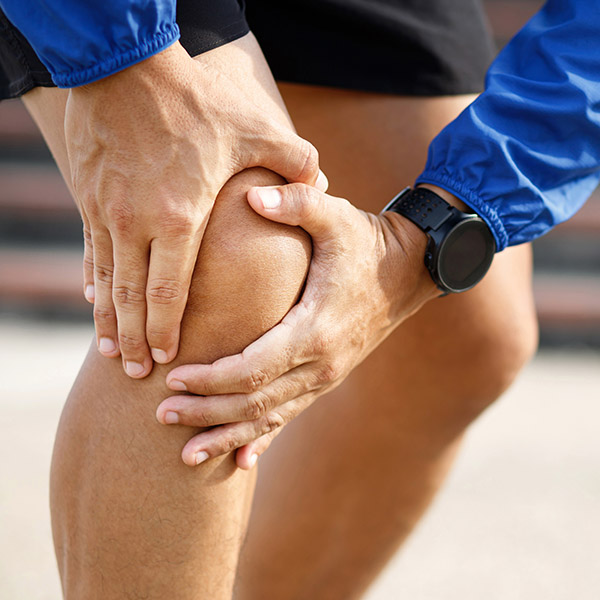 High-Quality Medical Care With Integrity and Accountability
No matter what condition you suffer from, you can be certain you will receive stellar care from our surgeons. We take our role seriously and hold true to our mission, prioritizing clinical quality, integrity, service excellence, teamwork, and accountability. You can trust us to get you back on your feet again. Contact us at the Texas Institute of Orthopedic Surgery & Sports Medicine to schedule an appointment in Dallas-Fort Worth Metroplex, TX, Grapevine, TX, and Flower Mound, TX.
Contact Us Today to Get Started