Skip to Content
At Texas Institute of Orthopedic Surgery & Sports Medicine, we pride ourselves in our ability to create comprehensive treatment plans and deliver outstanding recovery services. Our physical therapy team assists patients in recovering from both non-operative orthopedic injuries and conditions, as well as, after surgical intervention. Our therapists work closely with our surgeons to ensure a seamless recovery that maximizes post-surgical results. Our therapists incorporate well-established and proven modalities as part of the treatment plan to ensure therapy is as efficient as possible and provides maximum benefit. The TiOS surgeons will work with you to determine if therapy is needed for your specific condition and goals. Our physical therapists are familiar with our surgical procedures and protocols, enabling them to provide seamless care that emphasizes quick but long-lasting recovery. We perform physical therapy using respected and effective methods, ensuring our patients get well soon.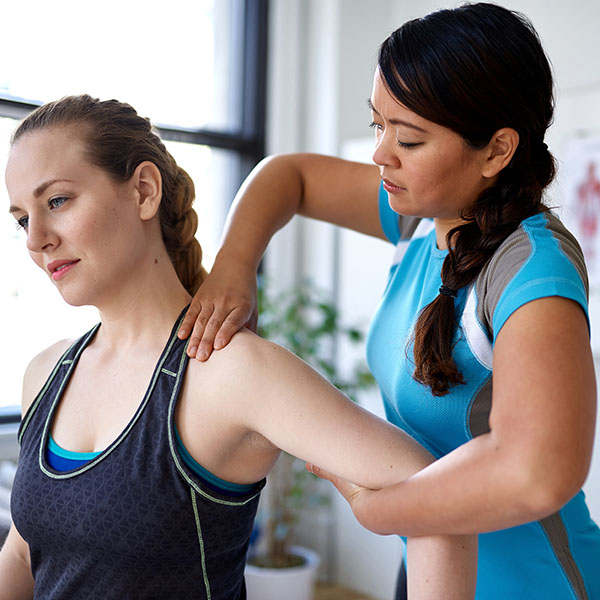 From Rehab to Injury Prevention, We Have You Covered
Physical therapy is a broad discipline. A therapist will assess each patient and determine which methods will work best for the patient. Our team uses innovative approaches, such as ultrasound, electrical stimulation, dry needling, and kinesiology taping. These procedures all serve invaluable purposes and help bring patients to full health.
Common Exercise Programs and Modalities
General Musculoskeletal Rehabilitation
Gait Training
Strengthening and Conditioning
Home Exercise
Posture and Body Mechanics Training
Core Stabilization
Pre-operative and Post-operative Exercises
Sports Therapy
Return to Sport or Activity
McKenzie Method
Injury Prevention
Cupping
Myofascial Release
Instrument Assisted Soft Tissue Mobilization (IASTM)
Manual Therapy
Contact Us Today to Get Started